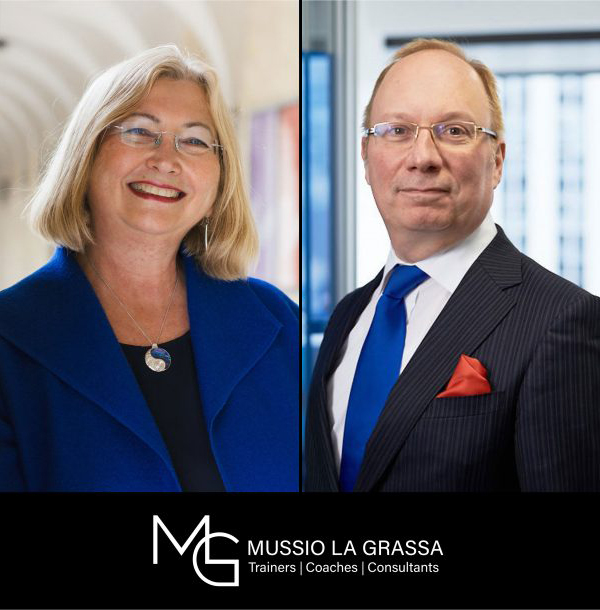 At Mussio La Grassa, we put you first.
We are a team of senior trainers, coaches and management consultants specializing in communications, organizational development, management and leadership. We are seasoned and experienced in the workplace, boardroom and classroom. We don't try to baffle you with jargon. We help you with real know-how.
Our job is to achieve your desired outcomes.
Our thought leadership is in reputation management, leadership ethics, public-private partnerships, stakeholder engagement, government relations and strategic communications. We know it takes wisdom to lead and wisdom to follow. We share our knowledge and expertise through our courses.  As Certified Training and Development Professionals (CTDP) we design our workshops with hands-on learning.
You learn, apply and gain new skills you can use at work with confidence. Our course manuals are designed as resource manuals to give you post-training support.
Our team of coaches, advisors and consultants provide a broad range of services from change realization, executive development to strategically transforming organizations. Our communications and stakeholder expertise support all of our projects.
Let us help you surpass your own expectations.
Lucy is an entrepreneur and consultant at heart and a coach and trainer by profession. Yes, she's vested in your bottom line. She's also vested in helping you develop your organization and your employees. Her mantra is to serve and lead with integrity.
A former reporter with CBC Radio Canada International, government communications advisor, publisher and serial entrepreneur best define the route she took to becoming a partner in Mussio La Grassa Inc. Lucy is a Marketing Certified Consultant and a Certified Training and Development Professional. She has a PhD in Organizational Development and Transformational Education, specializing in leadership ethics.
She has been training, coaching and consulting for over 20 years. Lucy is a Chair for The Executive Committee (TEC-Canada). She chairs Peer Advisory Boards of CEOs and does one-to-one coaching and issue processing to improve decision-making.
Her friends call her driven and her family call her busy. An avid poet, her favourite thing to do is to contemplate. Well, that and making wine.
Dr. Mussio's career has spanned the academic, corporate and government spheres. He is an acclaimed expert on the long-run experience of corporate strategy and public policy. He has written numerous books, articles and conference papers on a wide range of subjects. In Spring 2020, McGill-Queen's University Press published Whom Fortune Favours: The Bank of Montreal and the Rise of North American Finance, a monumental, independent, two-volume study of BMO Financial Group.  Dr. Mussio has taught in the undergraduate and graduate programs of several universities, including McMaster, Syracuse and York (Toronto).
Dr. Mussio has led countless sessions for government and corporate organizations on communications, reputation management and a host of other subjects. His dynamic teaching style has earned him accolades and awards over the years. Dr. Mussio is also a co-founder of the Long Run Initiative, a not-for-profit initiative focused on connecting academic experts, corporate executives and public policy makers together to discuss historical trends that shape key contemporary challenges. Dr. Mussio currently teaches in the Schulich School of Business at York University in the realm of global management and strategy, and sits on the International Advisory Board of Queen's University Belfast's Management School.
"The art of communication is the language of leadership."
— James Humes
Learn how we can work together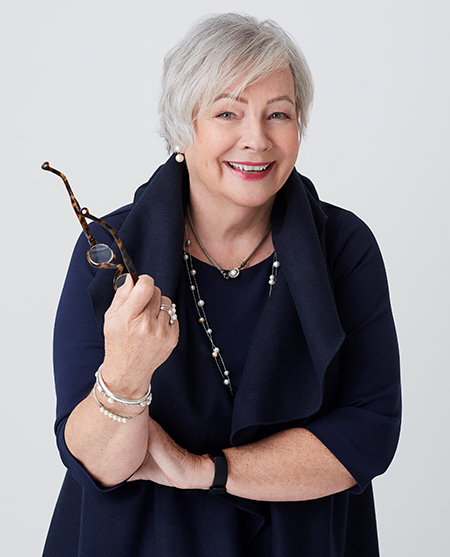 Joan Allison, ACC, CDM
Trainer, Life & Career Transitions Coach, Consultant
joan@mussiolagrassa.ca
Joan is a solution-focused Coach, certified through the International Coach Federation. (ACC – ICF). She has also been certified in Emotional Intelligence, offering EQ-i and EQ360 assessments. In addition, she is experienced in community outreach and stakeholder engagement in the public and private sectors.
Joan specializes in strategic marketing for B2B and B2C. In addition, she has senior-level communications expertise providing advice to bankers and government ministers alike. Joan is a Certified Digital Marketer (CDM), and she is Certified in Teaching and Developing Online Courses. She has led high-profile integrated advertising campaigns for the Ministry of Education, such as the launch and rollout of Full-Day Kindergarten, Child Care, the revised Health and Physical Education curriculum.
Joan designed and facilitated the Ontario Cabinet Office's course on Integrated Marketing for communications, policy, and program staff province-wide. She specializes in Persona Development and has held training and workshops on this topic.
She has cultural competencies gained through a wide range of experience working internationally and has lived in the Philippines, Australia, the United States, Canada, the United Kingdom, and Greece. Joan held senior product development and marketing roles in emerging banking technologies such as telephone banking, online banking, and credit card marketing
Joan has a Marketing Management Certificate from Ryerson University and is a graduate of the marketing management program at Ivey Business School.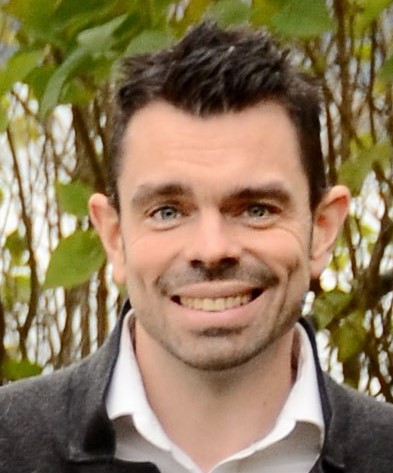 Brodie Church, CTP
Trainer + Consultant
HR Advisor
brodie@mussiolagrassa.ca
Brodie is a passionate and versatile facilitator specializing in management development, customer service, conflict resolution, performance management, sales and communications.
He is a Certified Training Practitioner (CTP) experienced at coordinating, developing and delivering adult learning solutions for public and private sectors. Brodie has exceptional interpersonal skills with a results-oriented attitude. He has a strong creative problem-solving approach to every project with a personal goal of exceeding expectations.
Brodie is also an experienced human resources manager and coach with extensive expertise in employee relations, recruitment, staffing, compensation, training, resource planning and career development. He skilfully manages internal and external relationships and constructively leads corporate business initiatives.
He is a graduate of Queen's University and has a license in Investment Funds in Canada.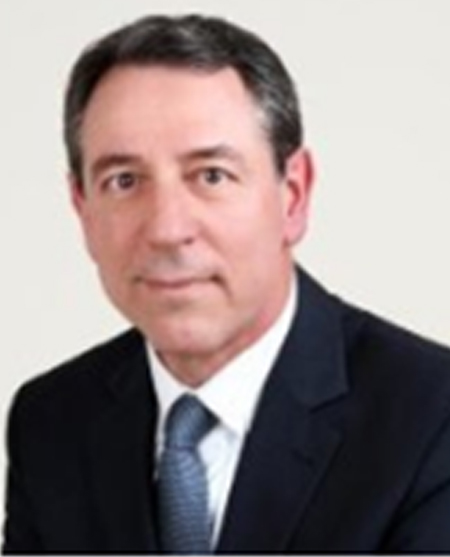 Fausto Natarelli, CDMP
Trainer + Consultant
Public Private Partnerships Advisor
fausto@mussiolagrassa.ca
Fausto's is an experienced leader, coach and consultant on large capital project development and delivery, strategy development, policy and operational policy communications and issues management and human resources management. He is ChangeDriver™ Certified Practitioner (CDMP) specializing in change realization.
Fausto has deep and broad experience with multi-jurisdictional, billion dollar public and private infrastructure partnerships. He was the Project Director of the Detroit River International Crossing (DRIC) Initiative between Canada and the United States. His team of 55 multi-disciplined professionals successfully navigated major milestones including multi-jurisdictional approvals.
He excels in highly complex, high-profile and contentious provincial and regional municipal environments. Fausto was the Director of the Yonge Subway Extension Project for York Region Rapid Transit Corporation and former Director for the Hurontario Light Rail Rapid Transit Project for Metrolinx among other ground-breaking projects.
Fausto is also a seasoned negotiator with experience in P3 funding applications.
He is an Adjunct Professor within the Master of Arts Program, Public Policy, Administration and Law at York University. He was awarded the Alumnus of the Year award for outstanding contribution to public administration, supporting and mentoring students, alumni and young professionals
Fausto has a Specialized Honours BA in Public Policy and Administration from York University, a Public Executive Program Certificate from Queen's University and a Leadership Program Certificate from the Niagara Leadership Institute.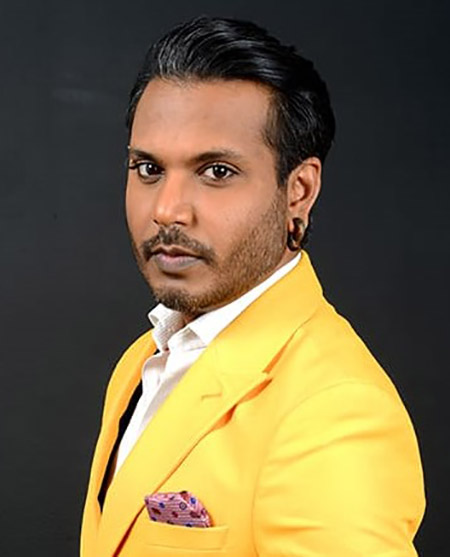 Dev Ramsumair – PhD Candidate, HULT International
Trainer and Consultant
EDI, BIPOC, LGBTQ+
Dev has global BIPOC, LGBTQ+ and Equity, Diversity, Inclusion and Belonging expertise in both lived experience and as a trainer. He is also the Creator and Executive Producer behind WF1S a Diplomatic Multi-National Trade Mission focused on Arts Culture and the Creative Economy. Dev is the founder of Destigaytions – an LGBT arts, culture and entertainment guide in partnership with UNESCO, National Geographic and Lonely Planet.
Dev has a worldwide presence as the creator of the Global Change Initiative: A Global Summit with a reddit audience of over 350 million. Partners include the United Nations and the British Royal Family.
Dev currently serves on the board for the SLC – The Social Leadership Campaign, Chief Admin Officer for Zymonetics Digital Health, The Copenhagen Institute for Future Studies Steering Committee for Global Health 2030 and Canada Health 2030, HRH Crown Prince Manvendra Singh Gohil's Lakshaya Trust and serves as the Director of Culture, Arts and Youth for the African Union 6RC. In the Past he has served on Boards for European Union Chambers of Commerce in Canada for Made in Italy, UK Fashion and Textile Association and the British Fashion Council.
Dev has produced shows and curated environments for New York Fashion Week, Toronto's L'Oreal Fashion Week, Fashion Cares, the Toronto International Film Festival. Dev is deeply committed to the meaning, messages and all forms of communication and advertising to ensure equity, diversity, inclusion and belonging. With that lens, he has curated shows in museums (and galleries) across north America and Europe including the ROM, Museums of Florence in partnership with Visit Florence and Made in Italy, The Victoria and Albert Museum, Royal Albert Hall, the Rodin Museum and Philadelphia Museum of Art. He was also selected to host the Royal Family of Jaipur for North America.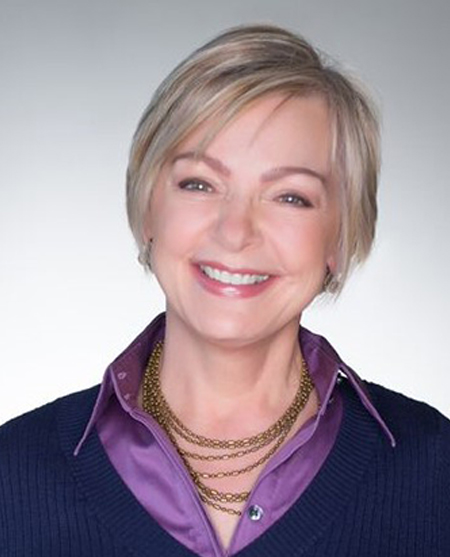 Cathy Sobocan, MA
Trainer, Coach, Consultant
Speaker Coach
cathy@mussiolagrassa.ca
Cathy is a highly-acclaimed media trainer and speaker coach for business executives. She has designed and delivered numerous courses for colleges, universities, and the private sector including: Public Speaking, Presentation Skills, Media Training, Talk Like TED, Reporting and Interviewing for Radio and Television, Radio Documentary and Television Current Affairs.
She brings extensive on-air media experience. Cathy was a news anchor, reporter, senior news writer and show host in Canada and New York City including the business news anchor for Wall Street Journal Radio.
Cathy was a member of the programming team for TEDx Toronto for six years. She was the event's voice and performance coach and speech writer helping speakers deliver their "Idea Worth Spreading" with confidence.
Cathy has a MA in Broadcast Journalism from Carleton University, a graduate diploma in Voice Coaching from York University, a BA in Communication Studies and Vocal Music from the University of Windsor, and a Radio Broadcasting Diploma from Humber College. She's a member of ACTRA, VASTA and RTDNA.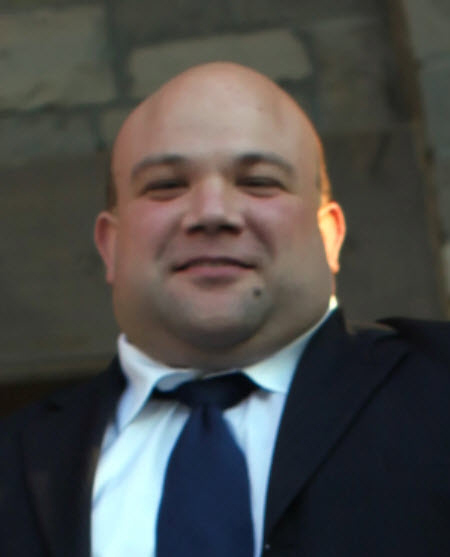 Anthony Paolucci, iBBA, CDMP
Trainer + Consultant
Business Advisor to the C-Suite
anthony@mussiolagrassa.ca
Anthony has extensive knowledge in financial services sector and is a business advisor to the C-Suite.
He brings a highly engaged, collaborative approach to analyzing needs, steering strategic growth and driving change in organizations to achieve intended outcomes.
He worked for TD Bank Financial Group and Canada Trust (formerly) in senior positions. He was a financial advisor and analyst to the Senior Vice President of the biggest retail regions ($63 Billion in assets). He led multiple banking projects in Wealth, Asset Management (Mutual Funds), Insurance, Small Business and Commercial Banking. He also spearheaded campaigns involving up to 5,000 employees and successfully created Centres of Influence.
Anthony is known for tackling complex financial, operational and business issues creatively, intelligently, assertively and articulately. He combined his love for sports with his international, entrepreneurial spirit to work with Nike and Jeuventus FC for over 8 years.
He is a graduate of international business from Schulich School of Business and specialized programs from SDA Bocconi (Milano, Italy), Swiss Finance Academy (Verbier, Switzerland) and Columbia University (New York, USA). Anthony is also a ChangeDriverTM Master Practitioner (CDMP) with expertise in change realization.
Anthony specializes in the knowledge, brand, technology, app, construction and restaurant industries.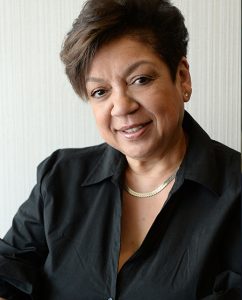 Carole Adriaans
Event Planner and Manager
Stakeholder Engagement Strategist
carole@mussiolagrassa.ca

Carole Adriaans is a sought-after event planner and manager known for her meticulous attention to detail and protocols. She has planned, organized and managed international, national and regional events for prominent figures on the world stage such as President Nelson Mandela.
She has extensive experience in government and cultural protocols, cultural traditions, benefit galas, sponsorship events and producing community and stakeholder engagement events. Carole focuses her talents and expertise on pressing social issues such as access to education, women's issues, Indigenous affairs, HIV/AIDS and health.
Carole is passionately committed to diversity, equity and inclusivity events and working with Indigenous leaders in Canada. She founded South African Women for Women and the Zenzele Development Organization.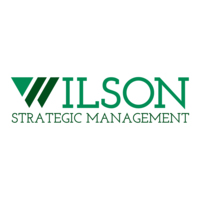 Our strategic alliance with Wilson Strategic Management brings expert business transformation strategies including technology solutions and organizational processes to MLG. https://wilsonsm.com/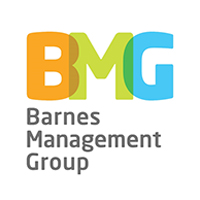 Our strategic alliance with Barnes Management Group brings an empathic approach and integrative thinking to solve problems from diverse perspectives with a world view. http://barnesmanagementgroup.com/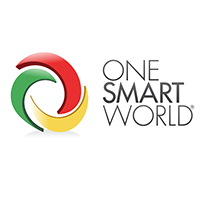 One Smart World brings to MLG a psychometric system with a 4 Dimensions Inventory. The on-line interactive instrument identifies individuals' preferences in thinking strategies, emotional intelligence and resilience.  www.onesmartworld.com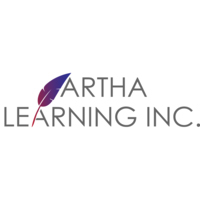 Artha Learning Inc. is an award-winning, full-service learning design firm that specializes at the intersection of technology, instructional design and learner experience. https://arthalearning.com/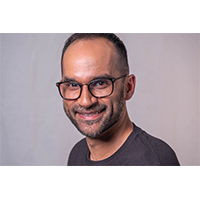 Mohit Rajhans is an award winning Media Leader who has spent a better part of his career working with Canada's biggest media brands and on some of Canada's leading edge content innovations. https://www.thinkstart.ca/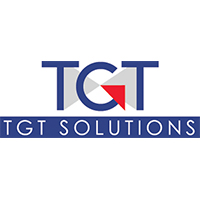 TGT brings a range of business software and solutions, including Social Media Driver©, Web Content Management and Mobile Device Management security to MLG's clients. It specializes in digital measurement tools and assessments. MLG is proud to adopt TGT's technology to measure social capital for municipalities, hospitals, NGOs and not-for-profits. http://www.tgtsolutions.com/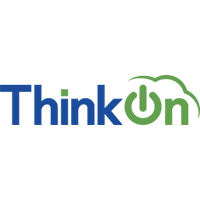 ThinkOn is the only Canadian cloud computing provider able to host Federally Protected workload. ThinkOn specializes in secure data protection, storage and application hosting. ThinkOn maintains multiple security and reliability certifications including; SOC 2 Type II, ISO 27001/27017/27018 and PCI DSS. It brings its Infrastructure as a Service (IaaS) capabilities and commitment to data privacy to help MLG create innovative solutions for its clients. https://www.thinkon.com/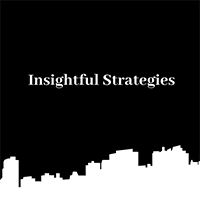 Insightful Strategies brings to MLG deep insights, analysis, implications and impacts behind government policy and politics on society, businesses and organizations across various sectors. They conduct bespoke research, stakeholder engagement, strategic analysis and innovative solutions. Led by Michael Aziz, they advise elected officials, community organizations, and businesses on how to navigate highly-sensitive political contexts. https://www.insightfulstrategies.ca/
Whether it's training, coaching or consulting we treat every project – like a project. We use a team approach.
In fact, company partners Laurence and Lucy have been working as a team for over 15 years as trainers, coaches and consultants.
"Simplicity is the ultimate sophistication."
— Leonardo da Vinci